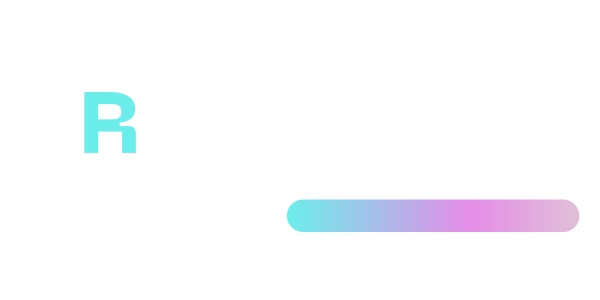 Regularly, every first Tuesday of the month, Prague - Klubovna 2.Patro, 6PM.

The same place, the same time, and an excellent guest list. TRUESDAYS. No bullshit. One open meetup for you to build new relationships or expand existing ones.
Our mission is simple: a high-quality guest list representing individuals from diverse fields such as startups, founders, aspiring entrepreneurs, the public sector, government innovation organizations, investors, and representatives from the tech industry; together in same place and time every first Tuesday in a month – to make it easy for them to remember and plan. We are creating a place for new collaborations and strengthening old relationships, for knowledge sharing and supporting innovation boost.
On the first Tuesday of every month, we can now come together in an informal atmosphere and meet the people who matter most. Our roots trace back to the early days of the Czech Republic's startup era, where the concept of connecting like-minded individuals proved to be incredibly successful. Building on that legacy, we are creating a space, a platform where everyone knows what's happening on the first Tuesday in Prague!
The same place, the same time, and an excellent guest list. TRUESDAY. No bullshit. One open meetup for you to build new relationships or expand existing ones.
Join us next TRUESDAY and experience the power of genuine connections, pure networking and collaboration.

You will have the chance to connect with a great guest list. Truesdays will welcome startups, tech enthusiasts, investors, government representatives, and seasoned  and less successful entrepreneurs (lets talk and learn about fuckups also). We want to be open to all striving for a better future through instant innovation, change and growth. We are creating a diverse and inclusive community.
Access to Startup Ecosystem 
This event brings together key players from Prague's thriving startup ecosystem, providing valuable insights and exposure to the latest trends and innovations in the industry. Either you already belong to the startup/tech community or you want to learn more about it, you want to talk about your new startup idea, you look for new investment or you want to get inspired – you belong there.

Innovation and Ideas Exchange
We aim for our gatherings to become hotspot for the exchange of innovative ideas, experiences, and best practices. We will encourage participants to learn from each other, leading to mutual learning and growth within the startup community. Moreover, you can showcase your ideas and projects to potential investors and gain funding opportunities for your ventures. 
Every first Tuesday of the month, 6:00pm, Klubovna 2.Patro in Prague. This regularity provides you with a predictable opportunity for networking and engagement, making it easier for you to plan your participation and to plan your meetings there. No more endless introductory coffees and launches during the month – you can schedule all your meetings on our Truesdays!

Success and Proven Track Record
The past success of similar meetup clearly shows their significance and relevance within the startup community. In the 2000s, these gatherings were known as First Tuesdays, organized all around the world. Currently, this model thrives in Brno and extends to Hungary and other tech hubs worldwide. We are confident that it'll be successful in Prague. Rest assured, we will make sure of it!

Strong Organizational Support
Meetup is organized by reputable entities Startup Kitchen and Impulse Capital, ensuring high-quality arrangements, perfect setup and guest list. You know Ondřej Tomek from Cenrum.cz and Startup Kitchen team from projects like: Disraptors (SWCSummit), ESA UP21, Czech Founders, Czechinvest. Or from our original projects No Pitch Meetup, VC Boat, Startup Grilling and more.
Unlike formal conferences, this meetup offers a relaxed and friendly setting, making it easier for you to engage in meaningful conversations and build authentic relationships. It's all about people and networking.
Government and Public Sector
Our plan is to bring together representatives from the government and public innovation organizations. This way, they can gain a deeper understanding of the needs and challenges of the startup ecosystem. By encouraging communication and discussions between the government and business owners, we aim to promote collaboration and support for startups.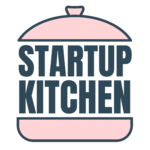 A leading platform and startup community in the Czech Republic, with outreach to the V4 region. Thanks to their comprehensive understanding of the ecosystem, they are the preferred ally for individual investors, startups, corporations, educational institutions, and venture capital funds. They provide mentorship, create original educational content and blogs, regularly publish their podcast and host a wide range of events focused on startup community, such as No Pitch Meetup, VC Boat, hackathons, Investment Academy, Startup Grillig, and Summer Cinema. Now, they are launching new concept of event with their partner: TRUESDAYS – a meetup held every first Tuesday of the month, bringing together the entire technological community from Prague, investors, state representatives, and the academic sphere. 
Behind Impulse Capital stands Ondřej Tomek, a co-founder of one the most domain-defining portal within the Czech and Slovak internet, Centrum.cz where he achieved to earn his first significant sum by successfully selling his share in 2007 to Warburg Pincus. Over the past decade, he and his peers helped to build and exit major CEE and global companies such as Kiwi.com, Mall.cz or Centrum.cz with combined valuation exceeding €650 mil. Later, his activities spread out to an even bigger span with the introduction of Impulse Capital and Impulse Ventures. Through these two investment vehicles Ondra invested in companies such as Shoptet, Safetica, Dataddo and Audioteka.